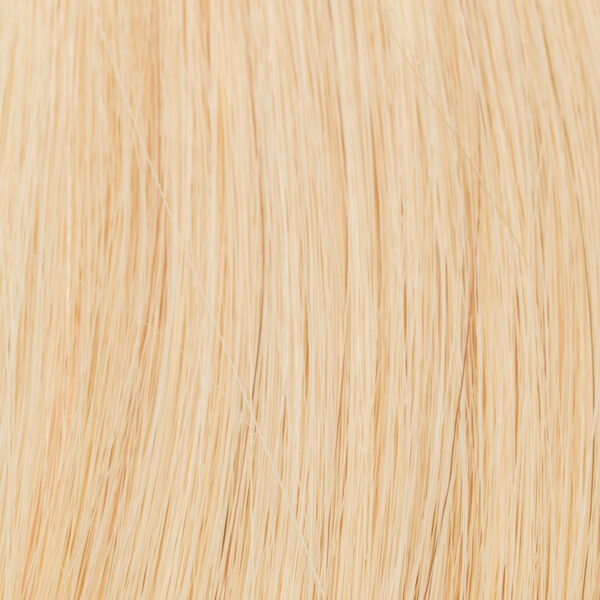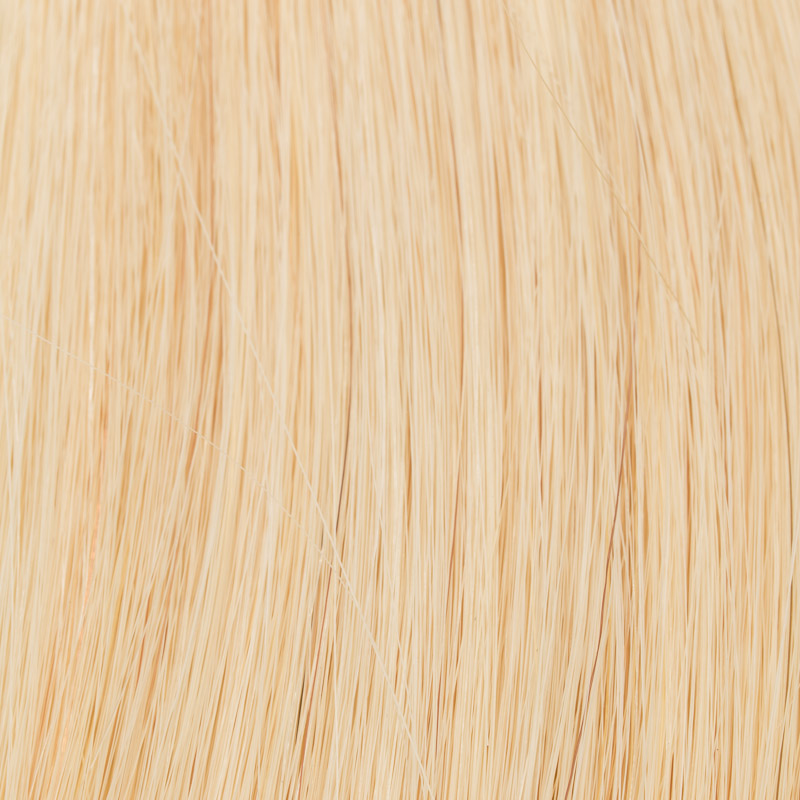 10 Human Hair Tape Extensions 60cm #60 platin blonde
$75.42
Human hair tape extensions are the ideal solution. With a choice of colors and lengths, you can style your hair to your liking. The ease of application and adaptability make it a great choice for those who dream of stunning hair. Our tapes made of Indian Remy hair with intact cuticles.
Description
Additional information
Reviews (0)
Description
Tape Extensions: Natural Looking Hair Extensions
Our tape extensions are the perfect solution for those who dream of thicker and longer hair. These human hair wefts are provided with gentle tapes that allow for easy application. Whether you have thin hair and want fullness or simply want an on-trend hair extension, our tape extensions offer the flexibility you need.
Human Hair Tape Extensions for Thicker Hair
5 to 10 adhesive wefts (sandwiches) are ideal for hair thickening, and 20 to 25 human hair wefts (sandwiches) are needed for an extension. It is important that the tape extensions are treated with a care oil such as argan oil in the lengths so that they do not dry out. The tapes must also not be washed overhead, otherwise they will quickly run out or strain the hair. In addition, tape strips should be ordered at the same time, so that tape extensions that have come loose can be reattached directly. The shelf life of the hair wefts is about two months with proper care, although of course they can be glued on again with tapes. Glue wefts can also be removed from the hair with a special remover (available in the shop), just as the human hair wefts can be dyed darker. Adhesive wefts are ideal for thin hair, which thus gains fullness. The ease of attaching the tape extensions is another positive point, although a helping hand can be good here.
Tapes in the desired color
Of course, the tape extensions are available in the right hair color, because the tapes should not be noticeable. Whether it's a hair extension or simply thicker hair, any desired hairstyle is possible with the fine human hair wefts. To do this, simply choose the desired length and color, then the tape extensions can simply be glued into your own hair. Occasionally, it can happen that individual adhesive wefts run out. To do this, simply attach new tapes and then stick them back into the hair. Of course, adhesive wefts can also be shortened so that they adapt to the hairstyle. It is important that no care products with fruit acids are used, as the tapes can come off. Remember to brush your extensions regularly and take proper care of them to maintain their flawless appearance.
Customization
For a natural hair extension or optical thickening, you only need 5 to 10 tapes (sandwiches). If you want to lengthen your hair conspicuously, 20 to 25 human hair wefts are necessary. It is important to take proper care to ensure that the tape extensions do not dry out. In addition, the tapes should not be washed overhead to ensure their longevity. If tape extensions come loose, you can easily reattach them by ordering additional tapes.
Care and versatility
Caring for your tape extensions is crucial to their durability, which is about two months with proper care. Glue wefts can be gently removed with a special solvent or dyed in a darker color. These extensions are ideal for thin hair to gain fullness. Attaching the tape extensions is easy, and a helping hand can help.
Conclusion: Dreamy hair with tape extensions
Tape extensions give you the freedom to style your hair to your liking. Whether you want thicker hair, longer curls, or simply a new look, these human hair wefts are the ideal choice. Indulge in the luxury of natural-looking tape extensions and look forward to stunning hair extensions.
Additional information
| | |
| --- | --- |
| Weight | 0.025 kg |
| Farbe | 60 platinum blonde |
| Variante | 4cm – 3.0g – 60cm |
| System | Tape extensions |
| Inhalt | 10 pieces |