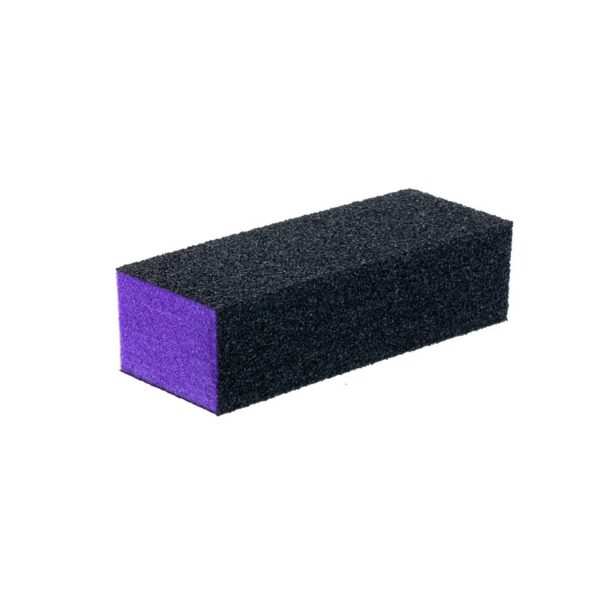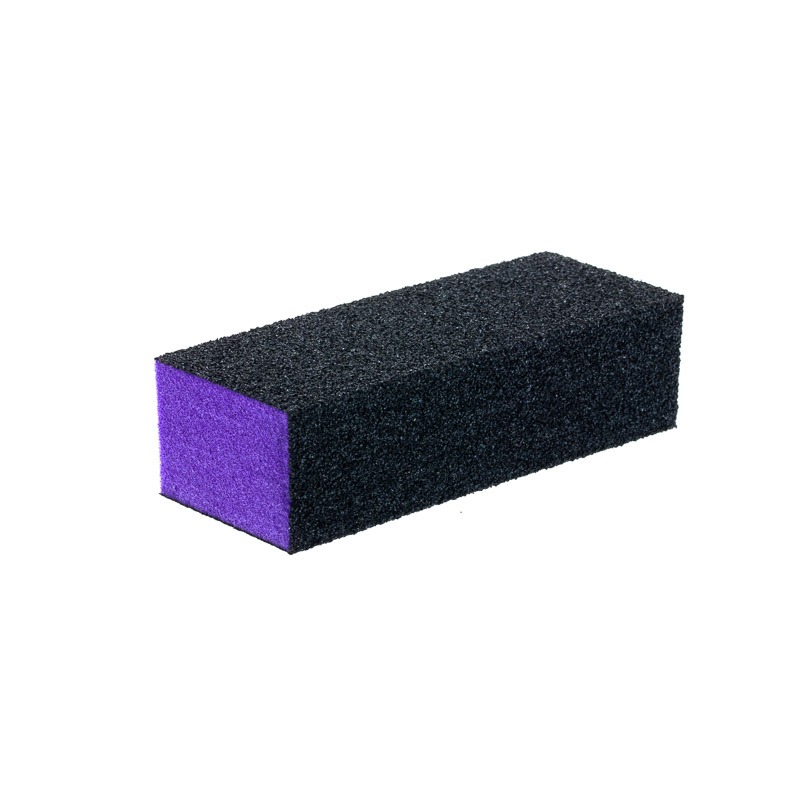 Polishing block buffer black / violet coarse grain
$0.97
Classic buffer for leveling out small bumps
Description
Additional information
Reviews (0)
Description
The
nail buffer

for the perfect nails

If you want to create beautiful nails that will impress others, you should use a buffer . This is a small polishing block that supports nail modeling and smooths out small bumps. The nail buffer can be used in professional nail studios as well as for nail care at home.
The
polishing block

as a special tool

A buffer is a very special polishing block , similar to nail files, that is used at home and in the nail salon. With such a file block, grooves and bumps are smoothed out and the nail surface is roughened. As a result, the nail buffer provides the necessary finishing touches that make the nails appear perfect. So it is possible to convince with great and well-groomed fingernails by using a sanding block. In addition, handling a polishing block is quite easy.
The
buffer

and how it works

A buffer can be very helpful, especially if you want to apply artificial fingernails to your natural nails. The surface of the fingernails is roughened with a nail buffer to create an ideal base for the glue. This creates an optimal adhesion base for the artificial nails. However, you can not only use a polishing block if you want to put on artificial nails. A buffer can also stimulate blood circulation, for example, which stimulates nail growth. The nail buffer can also prevent any discolouration.
The procedure with a
polishing block
If you use a sanding block, you should always file from the outside in. This will prevent the nails from chipping. However, when polishing with a nail buffer , you can file in both directions. This removes imperfections. However, you should make sure that you avoid contact with the nail tip. In addition, the blood circulation can be stimulated with a buffer . Here the nail is massaged. This is done by regularly moving the buffer back and forth. This promotes the healthy and completely natural growth of your nails. You can also use the polishing block to give your nails a beautiful shine. So this nail buffer , in the beautiful colors black and purple, is a perfect tool for nail care.
Additional information
| | |
| --- | --- |
| Weight | 0.02 kg |
| Farbe | black, purple |
| System | Polishing / Buffing |
| Inhalt | 1 piece |